Search for Penpals
Search for Penpals
Looking to talk to other bi curious males
am a sweet looking girl with good heart and understanding am a sweet looking girl with good heart and understanding am a sweet looking girl with good heart and understanding am a sweet looking girl with good heart and understanding am a sweet looking girl with good heart and understanding am a sweet looking girl with good heart and understanding am a sweet looking girl with good heart and understanding am a sweet looking girl with good heart and understanding
LOOKING FOR MATURE PEOPLE AS FRIENDS Hi, every one Am Richie saying hello to everyone .Am basically here to find mature, Genuine and honest friends both males and females from 35yrs and above. One key area of interest am looking at is learning our different cultures, customs and sharing info about our daily lives. Talk of Hobbies, I like listening to music, watching movies, reading, nature wild life, Travelling, watching sport i.e. football on TV, Listening to world Affairs. Anything related to business ideas or discussion I professionally handle such issues very well as long its straight and no corners, you know what I mean by this. Those with fun motives please don't write me and am not going to entertain those penpals who simply say Hi and ends up there. I want to associate with people with a drive and passion, always who think outside the box am clearly for those who can interact, share ideas and keep friendship flowing. To me colour, race does not count but age does. Those interested please drop me a line if you are looking for a pen pal who is able to write to you on regular basis, chart and interact with you on any subject matter try me and see how it goes. Currently self employed in precious stones mining/business consultant in many business areas. Looking forward to exchanging various points of views.Please note: If you'd like to start a conversation with me, please write. I only ask that you are a real person and will continue writing, not just stopping after a couple of emails or you answer back to my mails after a month am saying no that. Please no time wasters and no friendship pretenders. In people I appreciate sincerity, simplicity, and at the same time charisma. I look forward to meeting you! I don't make conversations boring and can proudly boast of that. . Have a wonderful and a lovely day or night. Lastly please press that friendship button and let's start talking.Please people kindly note am not interested in transferring of money stuck some where in some ones account,dont even attempt to write me with such quickly i will report you to have your account blocked or deleted. All responses will receive a quick response. It's all yours now and thanks for stopping by to read my friendship request message. AM ALWAYS RICHIE
Name/Nickname:
ladymarisha
i am really cool ,nice and optimistic , calm and sincere , cultured and welcoming , cheerful and kind , hard working and natural , i am looking for a sincere and friendly personality , cultured and hard working , cheerful and family oriented
am very honest lady with nice looking woman with nice body and nice looking eyes. and i like making friends. making love meeting new friends,love
I am Miss Anna Yvette Koffi, I am 25 years old and I leave on campus, I hope to become a medical doctor in future, although not easy but I know with God everything is possible, I can read and write French and English, I like golf a
am just a lovely and honest lady am just a lovely and honest lady am just a lovely and honest lady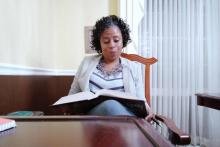 i am a beautiful lady who has been heart broken in previous relationships, because i have met some dishonest men, now i am trying to find love again, i hope i find my other half here. i love spending free times with families .
Christian, unmarried ,teacher by profession ready to have a penpal for life.Female from any part of the world.Must be between 20 s And 50 years old.
Optimistic, glass half full Babe. Gregarious & outgoing in good company. Responsible with money, but occasionally self indulgent. Down to earth & pragmatic. I take ownership of my life & situation & expect it in others. I like the simple pleasures but appreciate luxury. Not moody, but sometimes introspective.There are two sides to everyone :-) I'm serious but I love a good laugh. I'm opinionated but mellow. I'm serious but easy going. A new chapter with an exciting future. Love, stimulation, friendship, harmony, shared and individual time and interests. A long-time and hopefully final life adventure. I don't need to be needed, but I want to be wanted. I can live and work anywhere, so I want to share that flexibility. You take both work and leisure seriously. You enjoy travel, books, music, movies, beaches, countryside, company and conversation, food, drink, affection.