Search for Penpals
Search for Penpals
am just a lovely and honest lady am just a lovely and honest lady am just a lovely and honest lady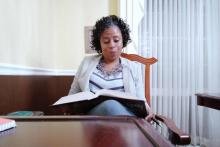 i am a beautiful lady who has been heart broken in previous relationships, because i have met some dishonest men, now i am trying to find love again, i hope i find my other half here. i love spending free times with families .
Christian, unmarried ,teacher by profession ready to have a penpal for life.Female from any part of the world.Must be between 20 s And 50 years old.
Optimistic, glass half full Babe. Gregarious & outgoing in good company. Responsible with money, but occasionally self indulgent. Down to earth & pragmatic. I take ownership of my life & situation & expect it in others. I like the simple pleasures but appreciate luxury. Not moody, but sometimes introspective.There are two sides to everyone :-) I'm serious but I love a good laugh. I'm opinionated but mellow. I'm serious but easy going. A new chapter with an exciting future. Love, stimulation, friendship, harmony, shared and individual time and interests. A long-time and hopefully final life adventure. I don't need to be needed, but I want to be wanted. I can live and work anywhere, so I want to share that flexibility. You take both work and leisure seriously. You enjoy travel, books, music, movies, beaches, countryside, company and conversation, food, drink, affection.