Search for Penpals
Search for Penpals
a very simple man and ready to mingle
My name is Joseph, I am single and looking out here for that lovely lady/woman to be mine forever. I am a cool head guy, understanding, caring and trustworthy. I am Facebook, on twitter and Whatsapp. Let's get chatting and talking and you will know me better.
Hi ,I come from Taiwan. Nice to meet you.
Am a God fearing lady who is respectful, loving ,caring, honest and trust worthy, Am looking for friends and a gentle man who wants a serious relationship and ready for marriage. A gentle man with good qualities.
I live in my country kenya,I love my country,I would like to make friendship with both women and men around the world,especially USA.you are welcome all.
Name/Nickname:
Jestus makhoi
I am a man from united republic of Tanzania, looking for friends all over the world of any age, for sharing life experience, culture, language etc
Simple ,sometyms funny .like someone serious,loving ,caring,respectful .don't entertain people who ain't serious
I am an easy going guy. I'm friendly, honest, and cool headed.
: GREAT SKILLS FROM EXPERIENCE AND POWERFUL NATURAL FORCES FROM THE FORE FATHERS WITH PROPHET and MAMA SALIMAH CALL+27832101691 /WHATSAPP +27745562489 AND PRIVATE READINGS FOR CONSULTATIONS AND HEALING WHENEVER YOU ARE TO ENABLE YOU TAKE CONTROL OF YOUR DESTINY.1 cant have a baby?. 2 Bring back lost lover in 3 days . 3 Love binding/love portion. 4 Financial problems. 5 Troubled relationships.6 Win court case.7 Want or dont want a divorce. 8 Control cheating lovers. 9 Bring back stolen property. 10 Job promotion/ finding a job. 11 Business attraction/ be liked at work.12 Find out why you not processing in life and a solution.13 We remove tokoloshe and bad witch from home/ business. 14 Protect your body/ family from being bewitched.15 Stop smoking / alcohol and mauny more problems.16 Aids and other diseases and symptoms ;DON'T GET DISAPPOINTED ANY MORE. IT DOESN'T NEED TOMORROW OR NEXT TIME, DO IT IMMEDIATELY, JUST ONE CALL, EMAIL CAN MAKE IT HAPPEN. ALL IMPOSSIBLES CAN BE POSSIBLE WITH A WORLD RE-KNOWN TRADITIONAL HEALER PROPHET SALIMAH WHATSAPP +27745562489 for more info visit www MAMASALIMAH.com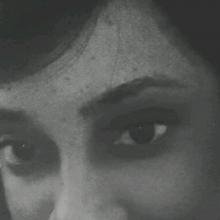 Hello, For more about me I will you just ask me what you want to know from me